Lombok Indonesia is one of best-kept secrets. It is a magical paradise that has a lot to offer to tourists. Until recently, most people only knew about the famous Bali. However, a visit to Lombok is a completely surreal experience. It is a breath of fresh air from the well-trodden paths of Bali.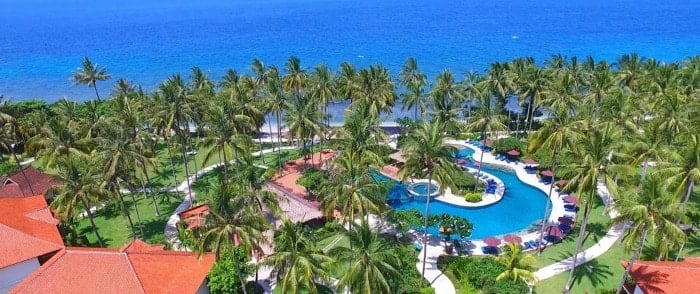 Visit Sasak Village
Sasak is the name of the aboriginal dwellers of Lombok. Indonesia has many rich and varied cultures. A visit to the Sasak village is a chance to enjoy a new cultural experience. The Sasak village is located in the southern part of Lombok. The village is well suited for tourists. It is a live-in place created for visitors to enjoy the rich culture of the Sasak. For a complete tour, one should hire one of the local guides. They speak fluent English. One will be able to understand what they see instead of just taking pictures. For instance, a guide will explain the local customs to a visitor. The kids will especially love it. There are many souvenirs, which one may not find anywhere else.
Partake in the Bau Nyale Festival
If one has always had a desire to feast on roasted worms, the festival is the place to be. The festival takes place in February or March each year. At this time, Lombok is filled with visitors who come to see the Nyale fish. It is a type of fish, which loosely resembles a worm. Anyone is allowed to partake in this huge festival and look for nyale fish. The festival is done in honor of a mythical princess. She apparently drowned in these waters to escape an arranged marriage. The fish once caught are roasted inside banana leaves. It is a time of great feasting and much joy. It is definitely a good place to be on a holiday to Lombok.
Visit the Waterfalls
The Lombok Island is a place of much natural beauty. It is teeming with many waterfalls, which are quite fun to visit. There are a number of well-known waterfalls from which to choose. Most of them are located some distance away from the village of Senaru. The grandest and most well-known of these is the Air Terjun Sindang Gila. It is a remarkable sight. The waterfall is a bit turbulent and almost fifty meters tall. However, for those who want something quiet, the Air Terjun Tiu Kelep is a better choice. The waterfall has a nice bathing pool, which is awesome for relaxation.
Visit a Spa at Holiday Resort Lombok
It would be almost criminal to go to a tropical island and not visit a spa. Lombok has some of the best spas in Indonesia. One such place worth visiting is the Holiday Resort Lombok I found on Traveloka Hotel Deals. The hotel has spa facilities that are availed to visitors at their most convenient time. If one is seeking a quality place to stay, the hotel would also be a great choice. The hotel has large rooms for families or smaller rooms for a couple seeking a romantic getaway.
Take Diving Lessons
Diving is an awesome way to explore undersea wildlife. The school teaches amateurs how to dive in Lombok. It is located on the Gili Islands. These small chunks of land are part of Lombok. They are a short distance from the main island. However, they have as much to offer as the main Island. Most people who visit Lombok always visit these islands. Besides the awesome diving school, the beaches are spectacular. They are an awesome place to chill and take a dip in the water.
Summary – Lombok Indonesia
Lombok is one of the few unexplored gems of Indonesia. It has hotels and all other necessary facilities to make a trip there interesting. If one is planning a romantic getaway or a major family visit, Lombok should be at the top of the list. It has all the niceties of a tropical island built for tourists. It has much to offer visitors. One of the activists outdoor lovers might like is a visit to the island's tallest mountain. Mount Rinjani is a great place to go hiking and interact with nature. At the top, visitors will get a panoramic view of Lombok in all its glory. It is an experience unlike any other.